At the starting of the financial year different leave heads can be defined in leysha as per company policies. Number of leaves under a particular leave head can be defined. After that leaves can be assigned to employees according to their role and designation. Employees can apply for leave by selecting leave type and duration and at the same time reporting manager or HR can approve or reject the leave. These leaves are linked with payroll and will be reflected in salaries of employees.
Employees have to login to his leysha account using his email id and password. Visit the leave section. Select request a leave button. Fill the required fields like type of leave, from and to date, attach supporting documents if any like medical certificate etc and send request to the reporting manager or HR.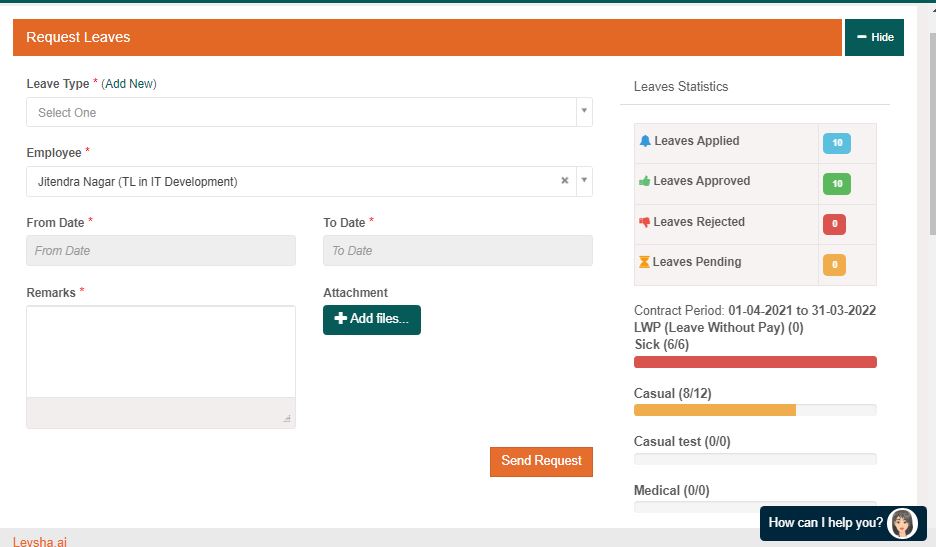 Was this answer helpful ?
Yes
/
No