In leysha there is an option to create as many shifts as the admin wants as per their requirement and then shifts can be assigned to employees manually. Whenever it is required to change shift of an employee, the reporting manager or admin can edit and select a new shift out of the list.
Go to the configuration section. Click on employees and select shit. Add a new shift. Fill the details like Shift name, Minimum working hour, grace time etc and save the shift.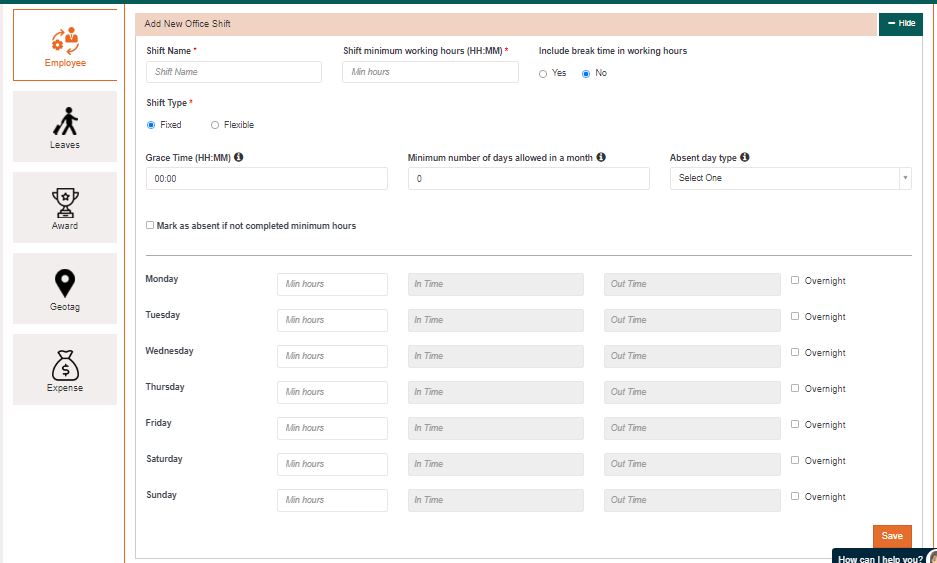 Was this answer helpful ?
Yes
/
No