Admin can create various earning and deduction heads as required according to company policy. Few heads are predefined and customized heads can be created later according to the needs of the company.
Go to the configuration section. Click on employee and then salary. Select the type of head you want to create i.e. earning or deduction. Give the title to head. Mark the nature of the head with fixed or percentage and save it.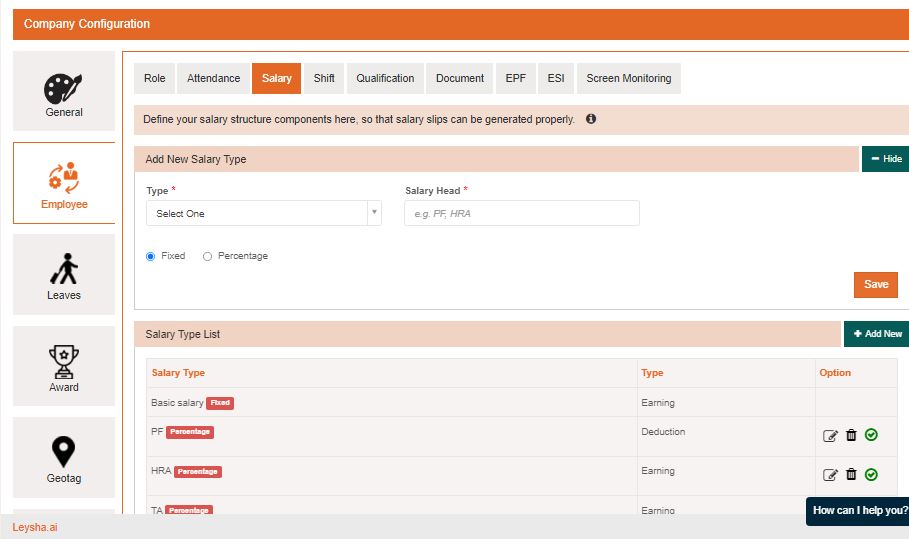 Was this answer helpful ?
Yes
/
No