Click on the task from the left menu to enter the task section. Click on the 'Add New' button to define a new task. Now select a trip task. Fill the required fields, like title of the task, start and end date, add employees to whom task is to be assigned, define priority, explain purpose of the task in description section, attach supporting files.
After filling required fields, now you can define the start point and customer where the employee has to reach on a particular date and time. If there are multiple customers to be met the same day you can keep on adding routes in the same task. You can also view the route map of the employee for that particular day. If you have finished adding details you can save the task for assignment.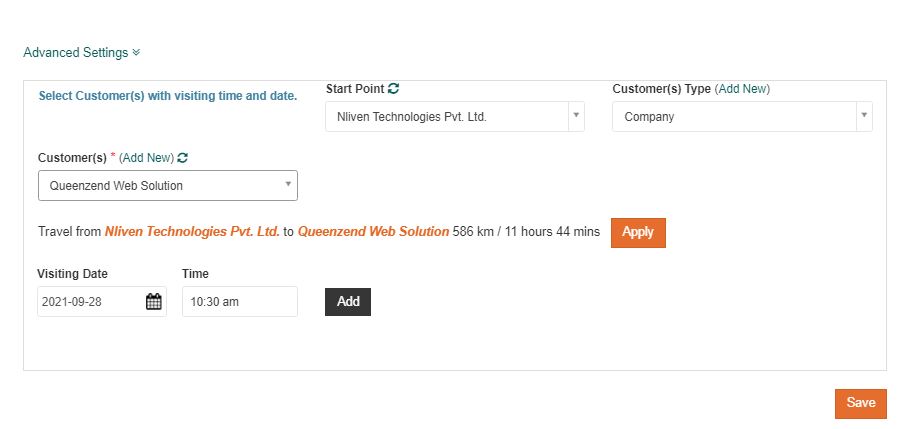 Was this answer helpful ?
Yes
/
No