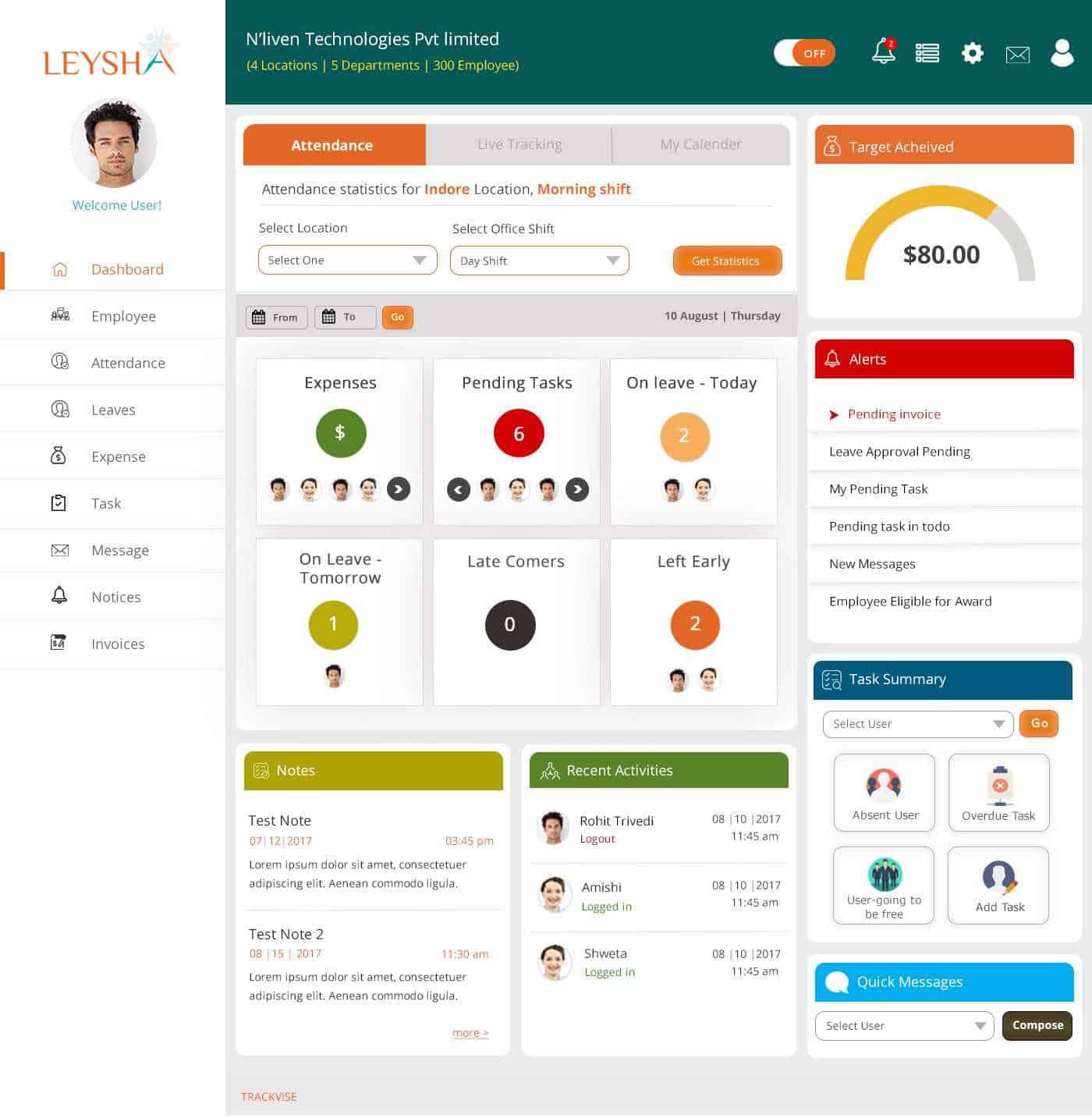 An Advanced Dashboard 
With features like Company Overview for the day, Live Tracking, Notifications, Calendar, Messaging and many more
Attendance & HR
Automated punch-in / punch-out with the mobile app on entrance and exit and Outdoor punch in/ out for selected employees or department such as your sales team on field, etc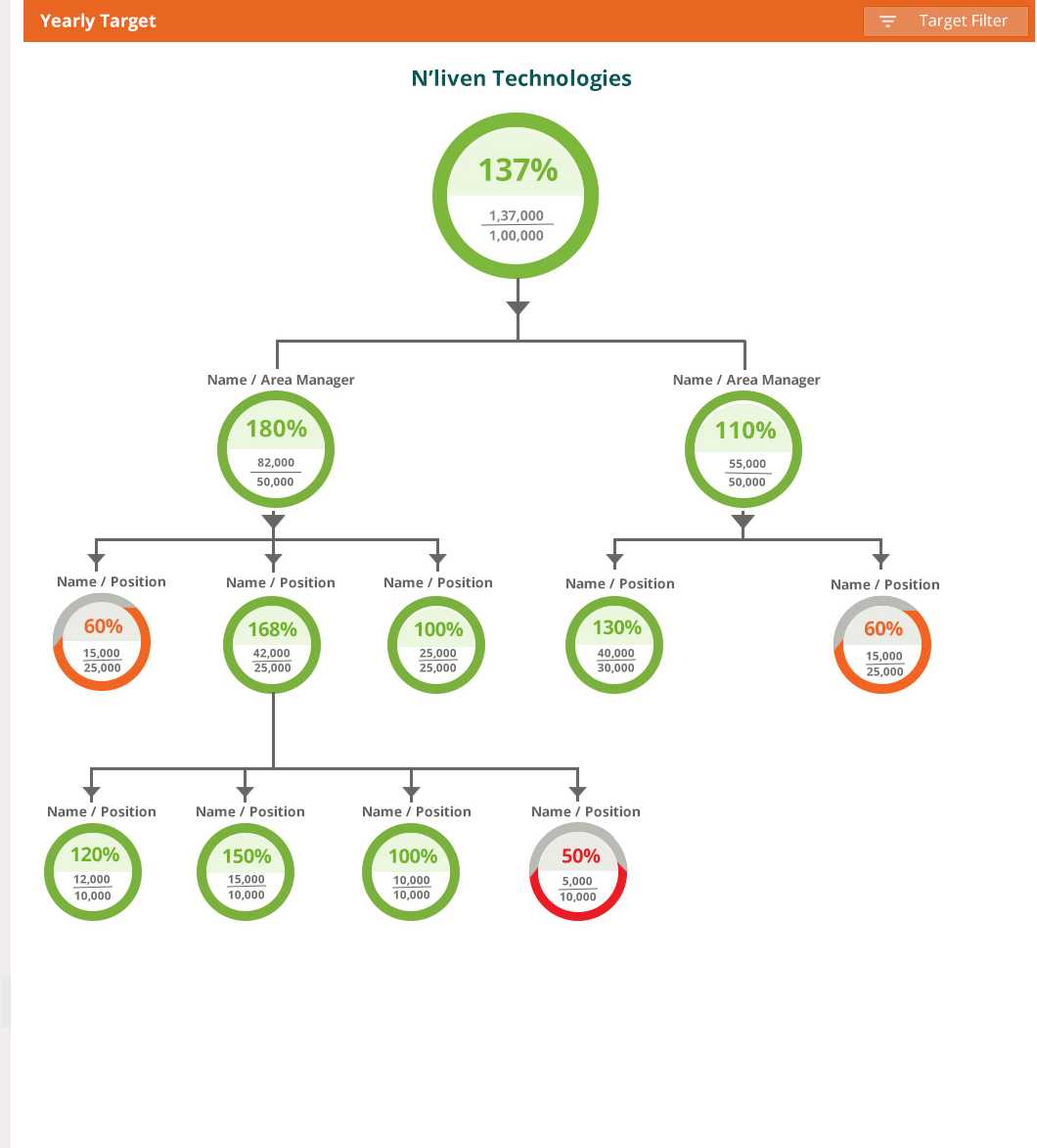 Target Tree
Analyze your Company Target effectively from a tree structure that shows upward and downward flow of company target, helping you to evaluate performances.
Automatic Payroll Generation
Generate payrolls in one click for company staff according to their attendance and leaves, automatically email salary slips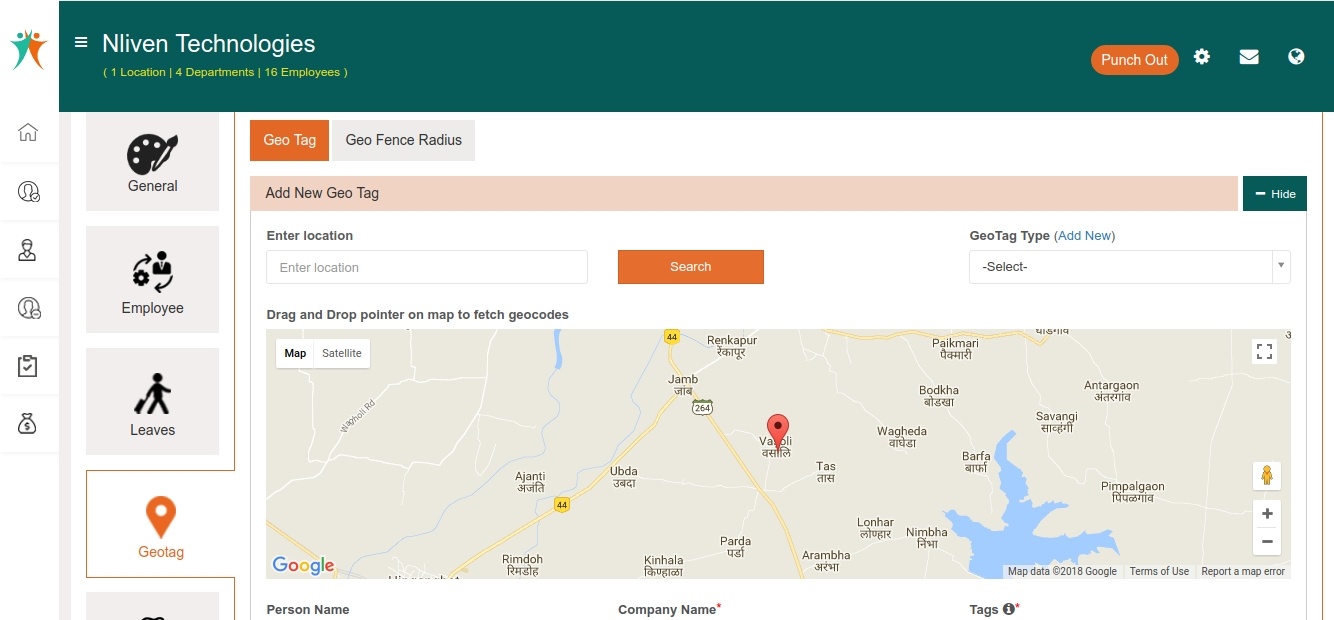 Live Tracking
Track your on field staff in Real Time with this feature.  Trackvise lets you track any employee performing an "Outdoor Task" and know about their whereabouts.

Configuration
Trackvise is a completely configurable system which allows you to change anything in the system as per your organisation
LEYSHA
A cloud-based application that manages all important business functions and brings about operational efficiency for any business. It intelligently automates these functions for growing companies.
By automating functions, bringing transparency across those functions and   utilizing insights from these functions it generates action items. Acting upon these action items and connecting these functions to overall outcome of the business it lets organizations consistently maximise their possibility of growth.
These action items allow decision makers stay on top of the everything and act fast.
FEATURES
That simplify your workflow